First off today is a christmas decoration i made for my sister and her kids. Insha'Allah next year I'm going to make her a bunch hehe, cause I had fun with this, and it gives me a reason to buy the really christmasy papers at the lss.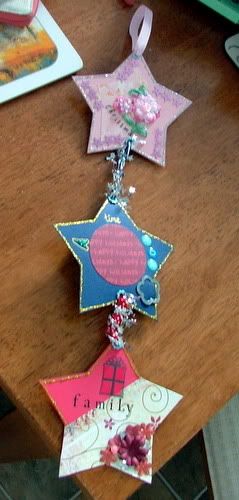 Christmas decoration
Star 1
Star 2
Star 3
Next is my LO that bought my mojo back lol. Cantik - Senyum Manis (Beatiful - Sweet smiles in english lol) The 3 beautiful girls are my 2 sister in laws Annie (on the left) and Halmiah, and the lil one is Halimahs 5 yr old daughter Erika.
Cantik
And this LO is of my husband on the left and his brother at Singapore Zoo. It was funny, they wanted to se how they measured up to the polar bears being asian, I knew they wouldn't have a chance lol. It was a fun day for us. I really haven't done many lo's of men, so was very happy with what I did with it.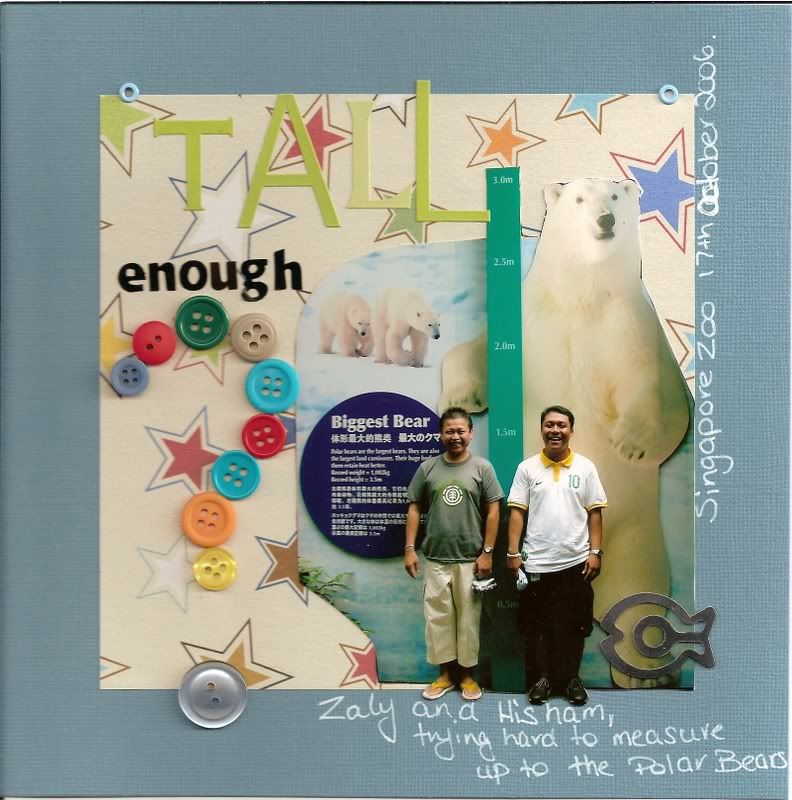 Tall enough?
And last but not least a birthday card i made for my nephew Kane, the cutie turned 7 today (christmas day boy he is). He really liked the card, pity his mum accidently spilt coke on it 10 mins later lol. But it's still intact yay.
Birthday Card.
TFL!