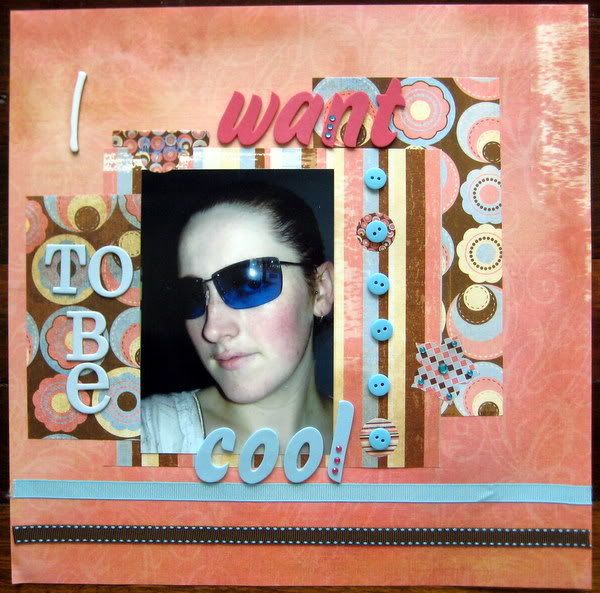 There it is hehe. It's tongue in cheek, I'm not serious. I'm thinking to add some more embellishments to the LO though.
Anyways that is my quick post, tomorrow I have to wake up early we are going to the museum at SouthBank, in the morning eekk lol. I will try to take heaps of photos *yay*
Anyways night ya'll.