So last night I made my very first sewing project *yay* It's a crayon roll! hehe no I don't play with crayons and I don't really have a neice at that crayon age. I dunno what I'll use it for, I just really wanted the practice. So I got the tutorial from
Here -> Skip to my lou
. It was really easy to do till I got to the ribbon part lol, that was disasterous, my sewing machine is no where near the computer and I was being stupid not going back to check how it is done. 3 tries later and I figured it out. Only other problem then was the top stitch, google helped there.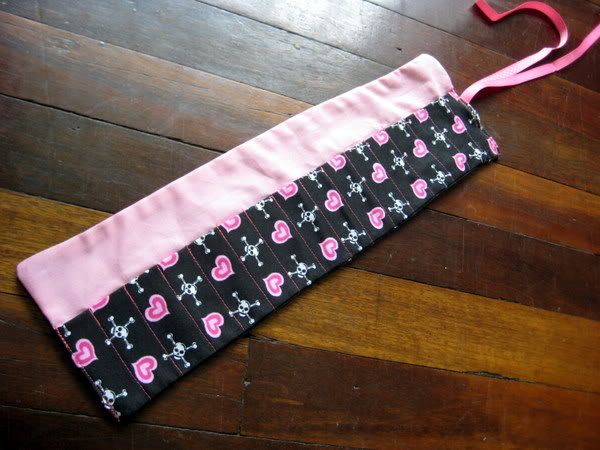 All rolled up: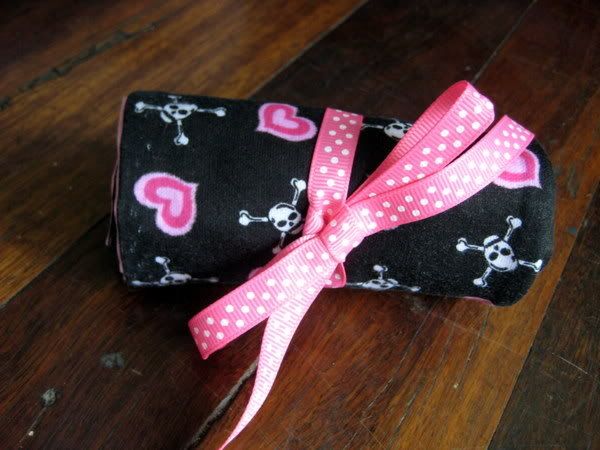 So I thought I'd share some things I've been doing in my absence (and one day I will share the flower pics, they've grown, I need to take update photos).
This LO here I made last week for my mum, it's part of her birthday present. The 3 lovely ladies are my SIL Mel, then me and the right one is my sister Trisha. She loves the LO *smiles* though she loves even my crappy LO's hehe.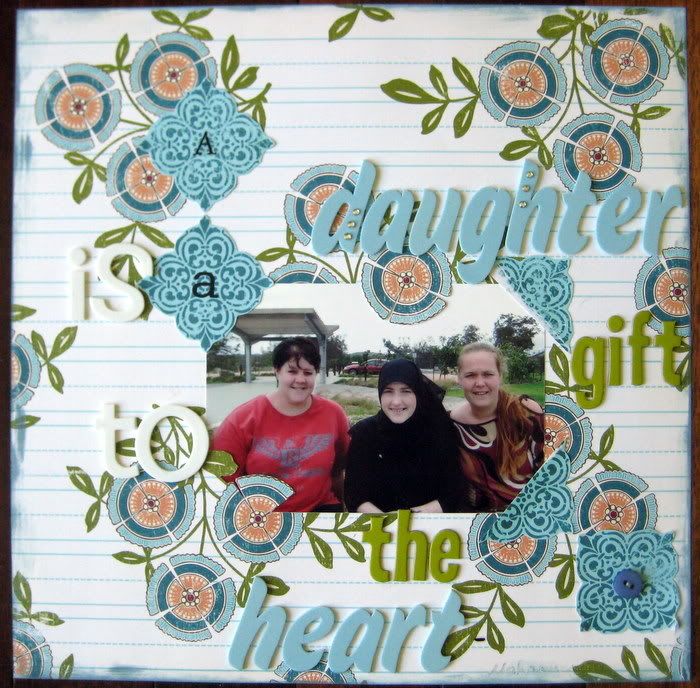 This is mum's birthday card, her birthday was on the 16th.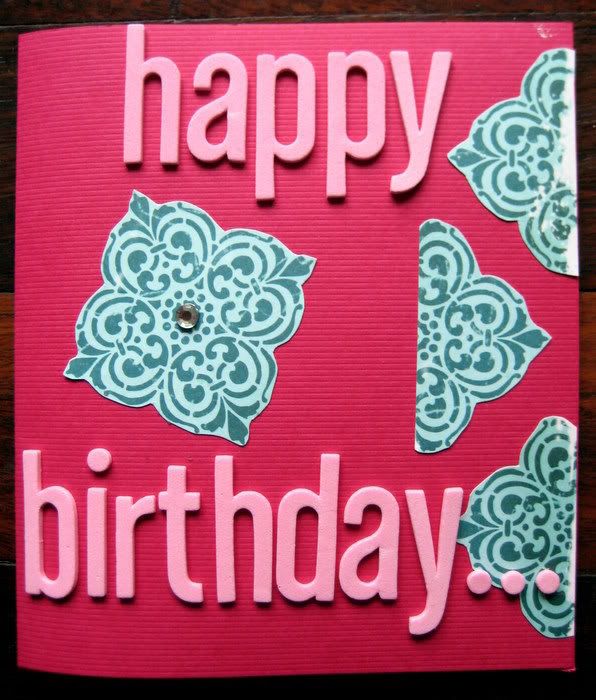 These are the cards I made for Kaleb (3) and Kane (8) for their birthdays which were at the end of last month (Kanes 25th, Kaleb 29th).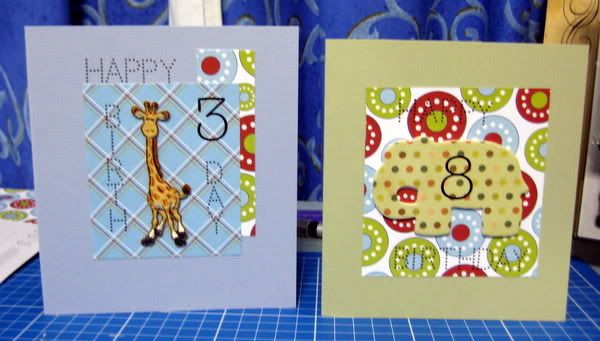 This LO I made for a scraplift challenge I'm hosting over at
Groovie Scraps Cafe
, the idea was to scrap lift yourself. I lifted my LO "We share" (it's posted on here some where sorry can't be bothered posting it again.)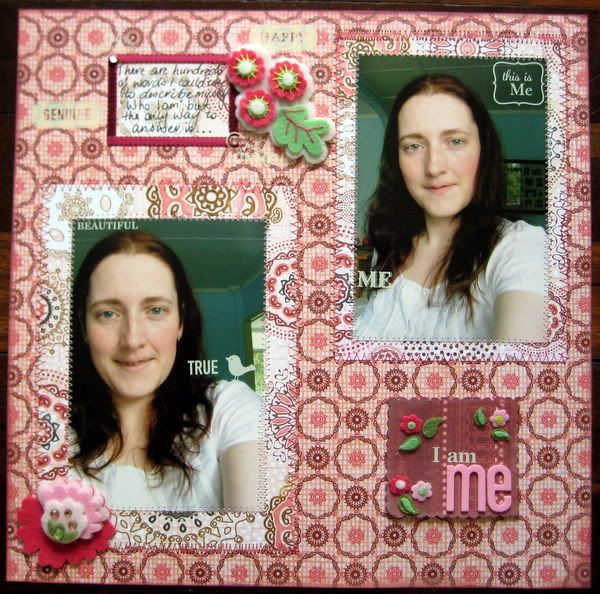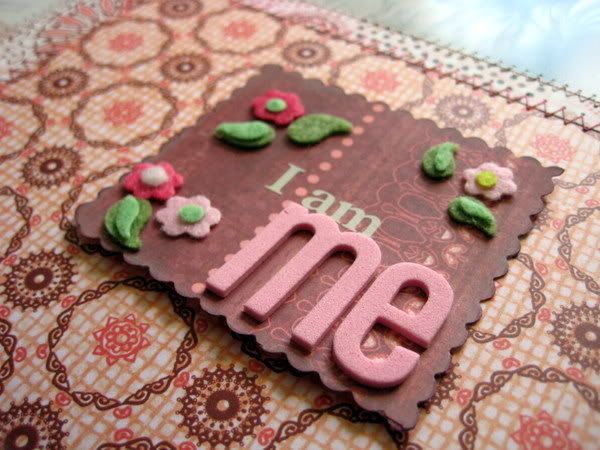 This was my mums Eid gift from Zaly and I. Well it's sort of for dad to, though we gave him a box box of M&M's his favourite. They both loved it. The 3 hanging parts are bare, they need to put photos there themselves, and I made it so they can easily change the photos over when they have new ones. All the 14 Grandchildrens names are on there. When they have more, I might need to make a 2nd one lol, it's already to crowded.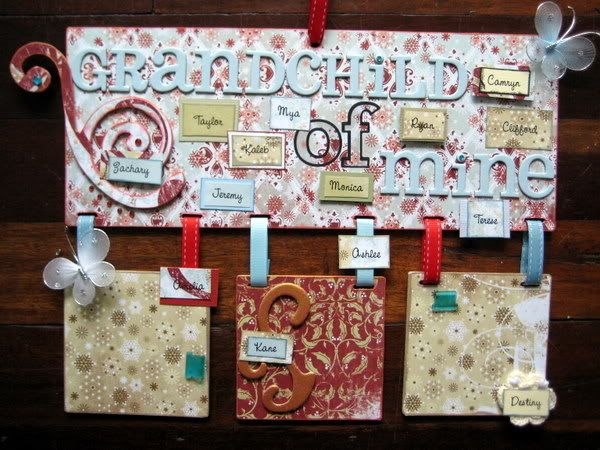 This was the LO I made for my parents to give my eldest sister Jennifer for christmas. I'm so slack that I made it the day before mum was going to stop and see her lol.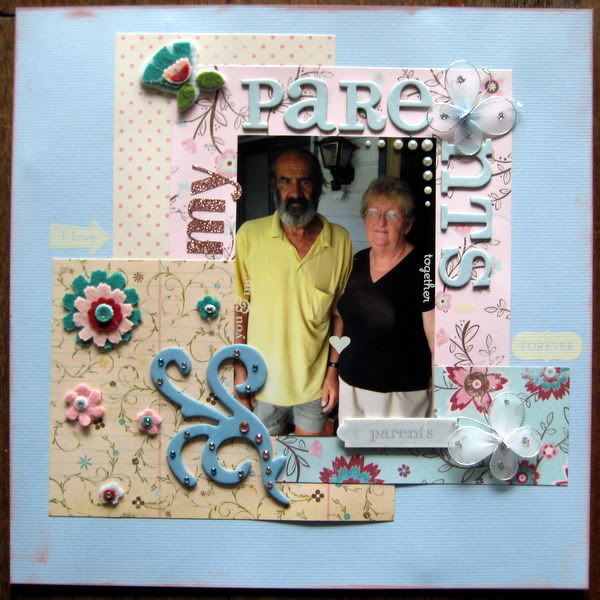 This one was made for my brother Jason. I worry a bit cause his girlfriend is causing problems and threats, and he is not telling her to stop. And I just worry they will destroy the LO or throw it out (hehe no I'm not so happy with him to care right now if he does the right thing by our parents, just as long as the LO is safe).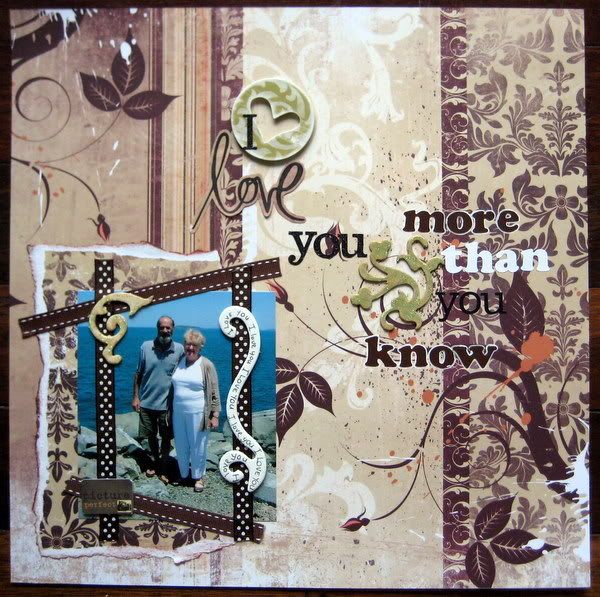 So that's all the projects (I think).


I have to decide really soon what course I will be studying this year, TAFE starts back in about 2 or 3 weeks and I'm so undecided. I will start looking this week sometime.


Oh some great news forum wise, I was made an Admin on Muslimas Oasis a couple of days ago. It means more responsability, and I hope I am up to it. I've also started a 10 week weight loss challenge on there. I want to get back into the weight loss and get at least another 6kgs off, and figured this would be great for the motivation, and I love helping others to get there to. I'm going to try finding some great info to post so they are all learning along the way, and are hopefully really motivated by what they read.


ooo And 2 weeks ago I got a new piercing *yay* it's in my tragus (the little flap on your ear), it's healing well, but my sister sad it still looks scabby, and it's annoying not being able to lay on my left side till it heals. But I'm loving it heaps.


Nothing else much is happening really. I think I might go do some more crafting hehe.