I'm so bad, I'm forever forgetting about updating here.
I haven't been up to much at all, my mums been down since the 1st, so we've been catching up, I probably won't see her again till december.
Anyways so some new LO's. And altered things.
BIG brother little SISTER
This Lo is of my husband and his sister.
Door hanger
A door hanger I made.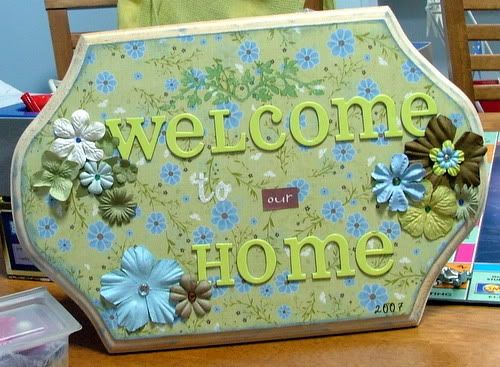 Welcome to our home
I made this welcome sign for my parents home.
And last but not least:
Sealed with a kiss
This Lo is of me at Singapore Zoo getting kissed by the sea lion, very cute but extremely wet and fishy experience lol.
Anyway that all from me, I can't be bothered to type anymore, way to lazy.